Many businesses are beginning to open, which is great news!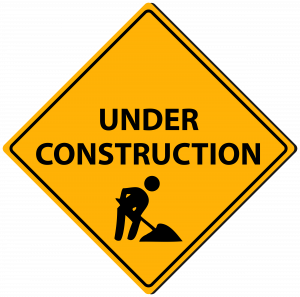 Due to the major road construction in front of our office on Kent Street in Simcoe, we will not be opening our doors to the public yet. There are no sidewalks, many construction vehicles, and a lot of digging – getting to our front door is like an episode of Wipeout!
We will continue to serve our residents by telephone, email, and through this handy website.  Our property management team visits our properties on a weekly basis, so a (socially distant) meeting can also be set up at your location if you need to meet with a team member.  Please call, email, or fill out a message on our contact page and we can set something up that works for you.
We have received many Resident Satisfaction Surveys – Thank you!
Even though the deadline was June 30th, we still want to hear from you.  If you have not completed your survey yet, please complete it electronically here.  Your opinion matters to us.  We've re-organized, re-aligned, and have been working very hard to improve communication, resident satisfaction, and build stronger communities. We want to hear what is working and what we can do better on.  Talk to us, we're here to listen!
In the meantime, please continue to follow Health Unit guidelines for safe distancing, washing hands, and wearing masks in public.  We're getting there, but we're not there yet.  We're still all in this together!
Louise Jones
Business Services Supervisor
Continuous Improvement Advocate